Communicate with Ease, Confidence & Expertise
Career Transforming Communication Skills Training
Helping you to become the communicator everyone listens to.
Take Our Free Masterclass
How to Look, Sound, and Feel Confident at Work
Discover the hidden tricks no one is talking about, which fast-track speaking confidence & executive presence at work.
To spread the joy of communicating without apology, I built out this instant Masterclass ready for you to watch. So join me in this FREE communication course delivered as a masterclass in which you'll learn the science-backed strategies for ensuring your personal impact hits the mark at work so that you can have more influence and finally feel more confident.
The High-Performance Communication Audit
Discover what's holding you back from eloquent speaking with our tailored and comprehensive audit of every aspect of professional communication. Take the science-backed professional communication assessment with Sarah, director at CADENZA and get detailed feedback into vital areas of your communication that you can optimise so that you showcase your expertise & influence effectively and build career success.
The High-Performance Communication Audit is the first step to commencing a communication course or executive communication training program at CADENZA.
The Trello Vocabulary Wonderboard
Access a science-backed system to achieve vocabulary growth that strengthens the memory networks you need to retrieve and recall impactful words for speaking and writing.
Grow your vocabulary fast and have the word assets you need to be more convincing, concise and engaging.
Increase your ability to skillfully use the best words across the topics that matter at work. Sign up for the workshop now.
The C-Suite is a comprehensive online communication course that shifts your thinking about speaking under pressure so that you showcase your expertise and influence.
Our science-backed speaking training hardwires your career communication and delivers a total fix for your professional speaking, interactions skills and leadership presence.
Access the world's first elite communication suite for emerging leaders and mid-career professionals today by first taking the high-performance communication audit.
Executive Communication Program
We provide 1-1 executive communication training consultations for CEOs and managers. The CADENZA executive presence consulting program will assist you in showcasing increased charisma, leadership expertise, emotional intelligence, voice tone and language logic via concrete research-informed communication tactics to consolidate your impact, tenureship, and executive personal brand.
Places in this executive presence coaching program are extremely limited.
Ideal for CEOs and Executives who are time-poor and want consultations to fit their hectic schedules.
Investment starts at $2,500.
VIP Day for CEO's, Entrepreneurs & Founders
Attend a bespoke VIP Public Speaking Training day with Sarah that covers media training, voice tone, posture and expression, teleprompter and spontaneous speaking tips, and speaking to the camera training customised to your entrepreneurial / career needs.
Get it done in a day. The perfect fit for busy CEOs, founders and entrepreneurs who know that communication stealth will increase the cadence of their impact, brand, presence and credibility.
Master the crown jewel of communication through our persuasive public speaking course- ready for your next media interview, marketing campaign, summit event or company presentation.
5 Levers to Pull if No One Recognises your Leadership Potential
Listen to this FREE audio training from CADENZA and stop feeling second class in the office, because your ideas aren't, you just need to learn to speak with authority. This free audio training will show you how.
Ideal for you if you believe you've got the expertise and experience to become an emerging leader, but no one is giving you a chance. You'll receive a mini audio communication skills course to assist you with your professional speaking goals and career ascension plans.
The Quick Communication Kit
Communicating seamlessly shouldn't be intimidating. ⁠Use this quick Communication Kit to see how you can leverage your social communication.⁠ ⁠
In this resource, I've shared 3 essential skills that determine professional communication competence: Assertiveness, Persuasion & Diplomacy. ⁠ ⁠
If you use these skills well you can leverage your communication more effectively.
Get your own Quick Communication Kit & Free Audio Training now!
Communication Class for Emerging Leaders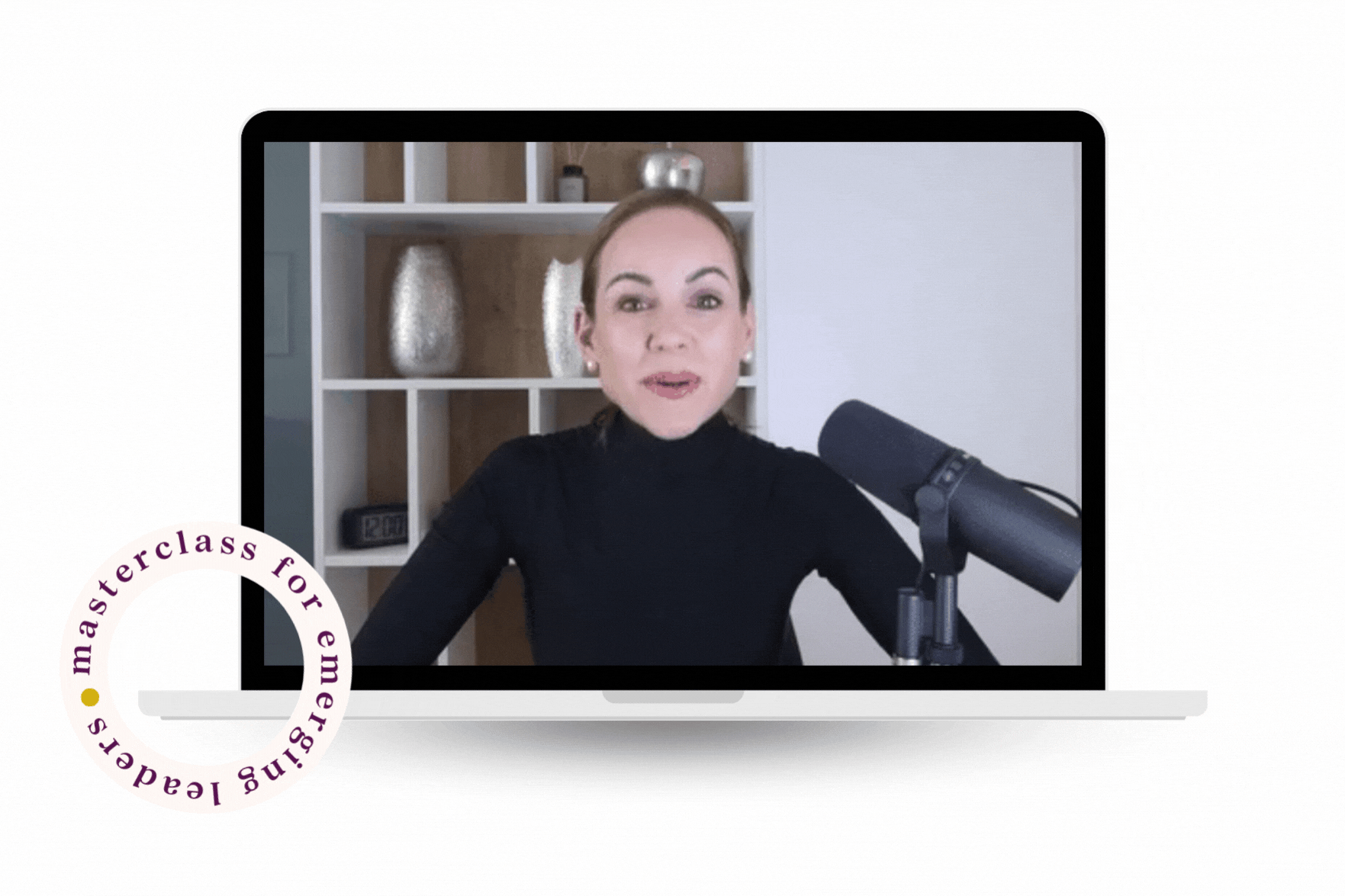 Inside, we'll show you precisely what you need to do to showcase your skills as an emerging leader even if you've not been given a chance at a management position.
Our next session is coming soon. Sign up for updates.
Appraise your Public Speaking Comfort
Public Speaking Anxiety affects up to 25% of the population.We all need a public speaking PEP talk from time to time.
I've designed this content to give science-backed information on what to look for if you want to increase your presentation skills so that you can better serve your audience, clients or stakeholders.
First, you'll take the Public Speaking Anxiety Scale to test the degree anxiety is impacting, then watch a mini-tutorial before learning some actionable strategies. The scale is free so take the opportunity to get some personal insights into your speaking comfort level when presenting.
Our communication programs and services are designed using verified research-informed methods to make you a communicator everyone listens to.