Communication Class for Emerging Leaders
Inside, we'll show you precisely what you need to do to showcase your skills as an emerging leader even if you've not been given a chance at a management position. This class is for you if you're looking for a blueprint for career development.
Our next session is coming soon. Sign up for updates.
Get access to the top Leadership Communication Class to watch!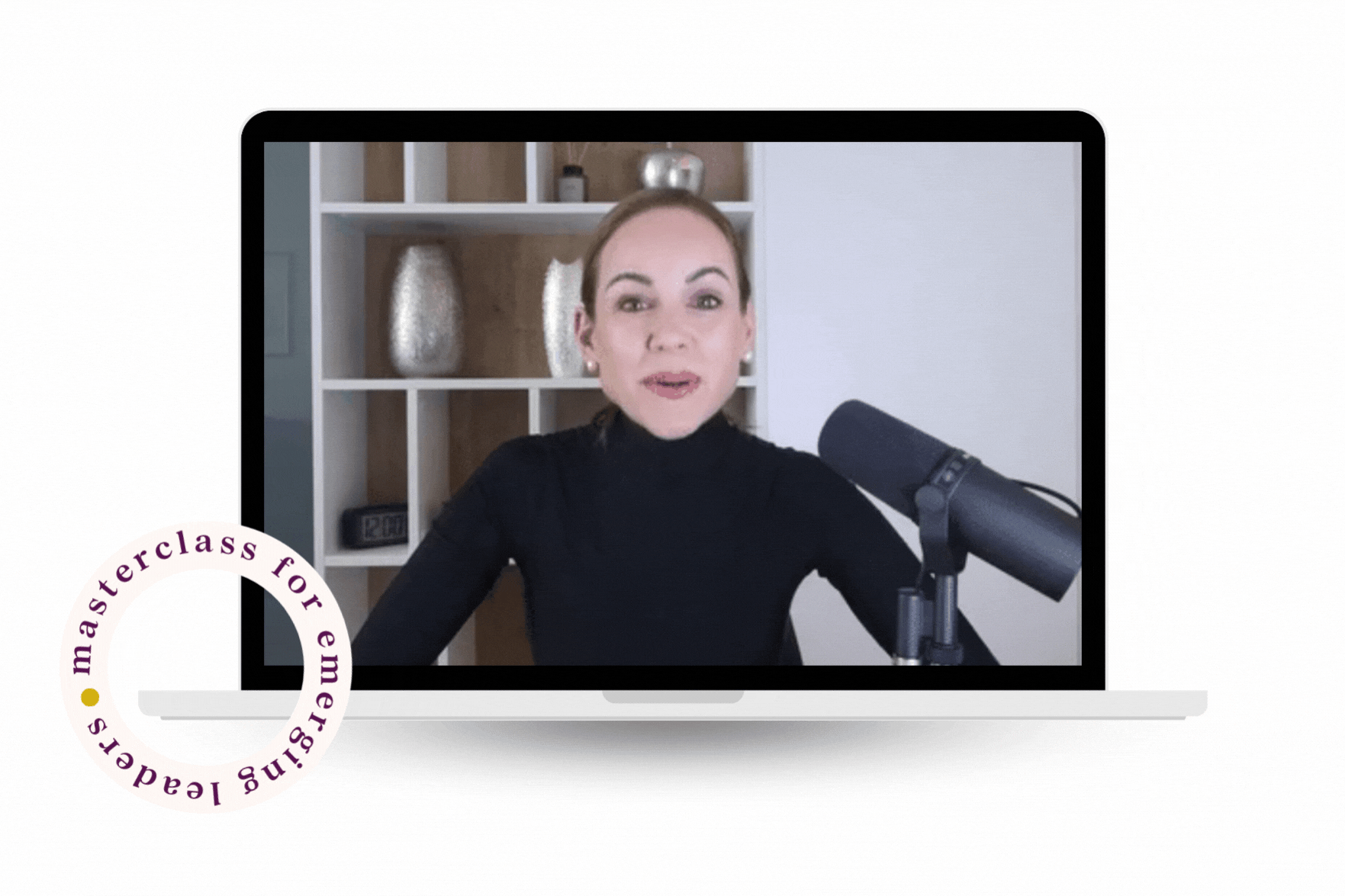 Your communication style can make, shape or totally sabotage your ability to lead your team or even get into a leadership position in the first place. This class will give you a foundation in what it takes to showcase your leadership potential so that you have a blueprint for career development.
In this coming class, you'll discover…
The Speaking Behaviors you need to demonstrate to show that you're ready for the next step- your dream promotion.
The Key Leadership Reputation Principles you need to focus on to be noticed as a potential leader.
The magic formula for building relationships through effective professional communication so that you can build iron-clad rapport with all personalities so that you feel comfortable and influential with everyone
Red flags for your leadership reputation management that can slow your progress down.
Plus, you'll learn about a research-backed way to understand exactly what your communication style is like so you can position your strengths more expertly in job applications or promotion conversations as well as build up your career growth in a concrete proven manner.
Don't miss this class if…
You feel like your communication skills are getting in the way of gaining a leadership position.
You're not feeling comfortable showcasing your potential at work.
You don't have a leadership role yet, but you know you want one.
You're ready to take your career to the next stage and start leading people but don't know how to get to the next step. By the end of the class you'll understand a working blueprint for career development.
You want to get insider secrets about what WORKS FAST so that you don't need to waste time and energy improvising and hoping for the best and actually get outcomes for your leadership communication.
You admire growth leaders that make it look easy and feel perplexed about how they actually do it!
I'm a high-performance communication consultant to executives, speaker, speech pathologist, and opera singer who is dedicated to advocating for your right to speak up comfortably.
I'm the founder of CADENZA (executive speaking consultancy) and Voice Science (a speech pathology clinic for adults).
My extensive tools are not only research-backed; they work to sharpen your communication agility drastically so that people can't wait to hear what you have to say.
Our Mission
To build up your ability to express your ideas and use your voice without inhibition.
This class is for you if you dream of finally taking your expertise to the next level so you can have a stronger impact on the world as an
emerging leader to watch.